#SAVEBLAVICON
Blavicon, a unique medieval & Witcher-themed festival, has suffered a critical hit because of coronavirus and is now fighting for survival. Let's unite and try to make another year of this non-profit fan project happen.
About the campaign
Blavicon is a festival inspired by the Middle Ages and the world of The Witcher. It is a unique project of the non-profit organization Gwint Klub, z. s., which tries to unite and support the fantasy community not only in the Czech Republic, but also in the whole world.
Our goal is to collect enough money to save the festival, whose existence has been severly endangered by the coronavirus epidemic and cancellation of this year's event.
About us
Gwint Klub was founded in 2016 around the physical card game Gwent from the The Witcher 3: Wild Hunt videogame and currently has 7 active clubhouses in the whole Czech Republic.
Blavicon has seen three successful years, while the second year already saw a significant increase of quality, content and reach among wider public.
Campaign goals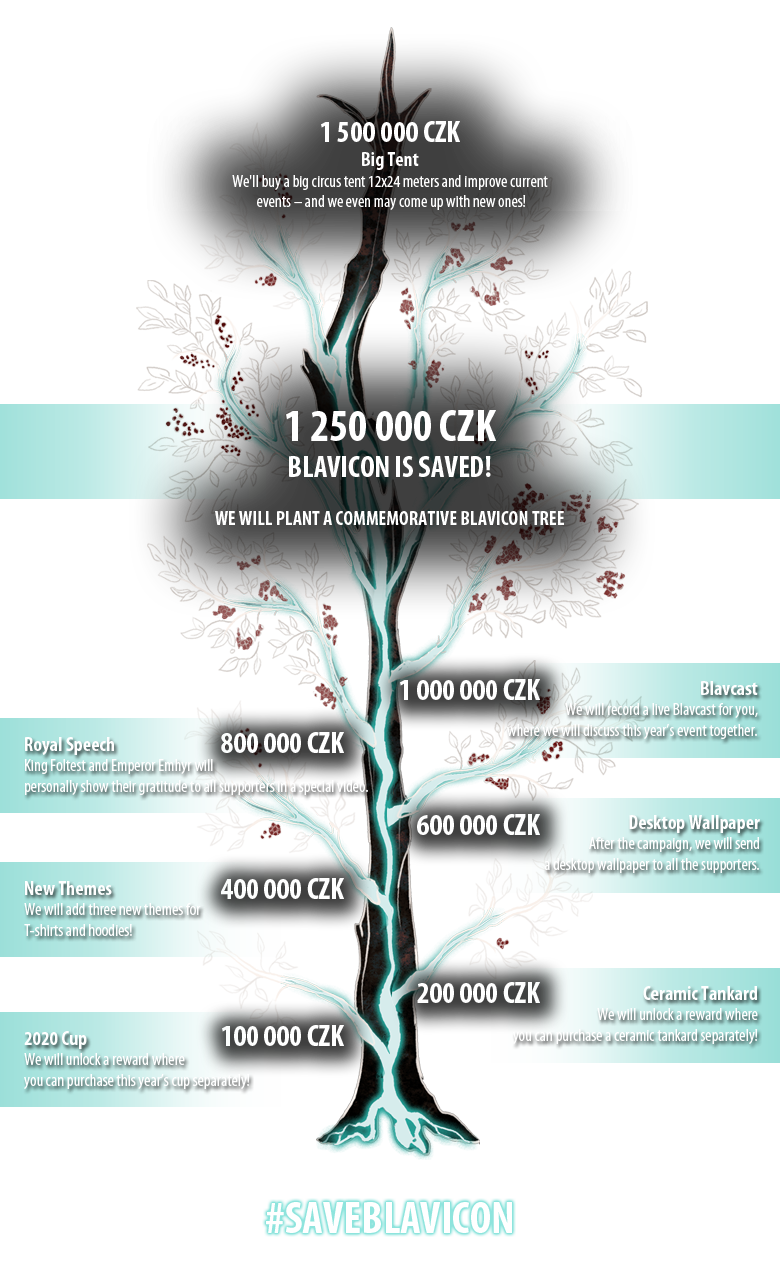 Independent fan scene, fantasy and The Witcher. Support Blavicon! And if you have a question, you can ask here in chat or via email info@blavicon.cz.
#SAVEBLAVICON